News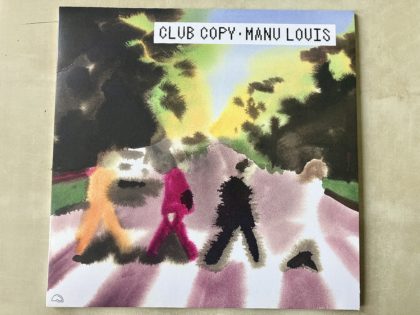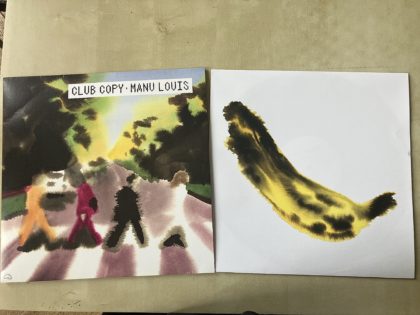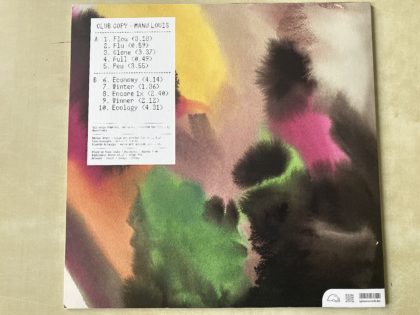 CLUB COPY LP just landed in Brussels and it looks absolutely wonderfull ! Release date is the 30th of september on Igloo Records but It can be pre-order on bandcamp (and it's Bandcamp friday) today!)
The artwork has been made by great Spanish Artist ESCIF (previous collaboration we did include Coltan Major Harmonics LP and the Magic Piano) and design is by FORMO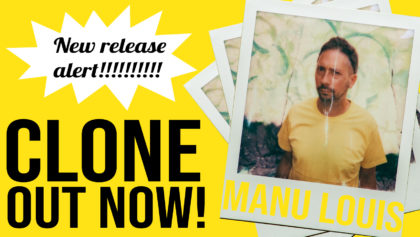 Stop everything you're doing, including reading this!
A brand new Bangy slowdowny hipopy newcomer has just been revealed to the world and we think you should know!
The new track is called CLONE and is to be found on Spotify and more right here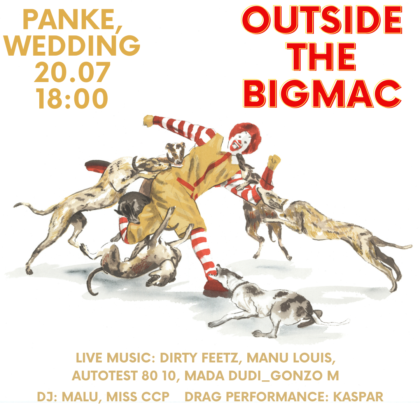 Along with Dirty Feetz we're starting this new Festival at Panke in Berlin. It will mots likely happen every six month
« Rents are rising – Freaks have to leave – Berlin is dying. Everyday it looks more and more like the same city you see in Bangkok, New York, London, Paris or Liverpool
Everyday it looks more and more like a BigMac
Celebrate the carnaval! the outsiders, the unadapted, the different! Ambition, has to die! «
a brand new campfire remix of my track PLAYBACK that features this absolutely fantastic compilation "Hope for her future" by the Underground Institute in collaboration with the Afghan Women's Association
The compilation's aim is to collect funds and raise awareness for the current situation of girls in Afghanistan – with the new restrictions on education set by the Taliban; currently schools are only open for female students up to the 6th grade.
Find Manu's latest Playback among a bunch of terrific tracks by : Xiuxiu, Felix Kubin, Ka Baird, Les Trucs, Gudrun Gut to name a few Here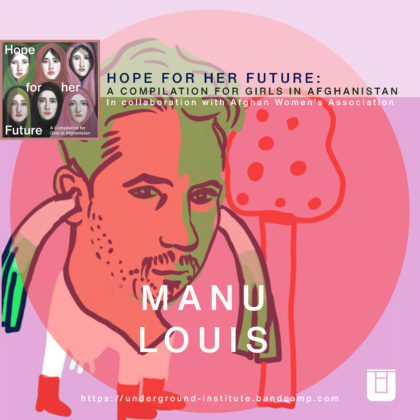 Keep the shape Louis !

With French composer Sylvain Chauveau, we're now launching an impossible label : Zero Carbon Records.
The beauty of Zero Carbon for a label founder is that it makes recording and record manufacturing impossible.
Fortunately, our born-failure label already found a reconversion in sport and scout guitars.
We will now deliver you those impossible-to-record new music as 100% acoustic show  (zero amplification) carried from city to city biking.
Sylvain and I will be experimenting a first tour of that kind next spring before we hopefully send more people on the road (for example Julian Sartorius) in 2024! (get in touch if interested).
2023 Spring Tour Route
May28 GENT (BE) (60 km) concert Trefpunt 
May30 MOUSCRON (BE) (60 km)  concert La faune
May31 LILLE (FR) (32 km)
June1 LILLE(FR) résidence Avant Post
June2 LILLE (FR) résidence Avant Post
June3 LILLE (FR) concert La maison folie
June4 TOURNAI (BE) concert Silex (26 km) 
June5 MONS (BE) (54 km)  FREE!
June6 CHARLEROI (BE) (57 km) FREE! 
June7 NAMUR (BE). (43 km)  FREE!
June8 HUY (BE)  (33 km)  FREE!
June9 LIEGE (BE) (33 km) concerts (org D'Une certaine Gaieté)
June11 MAASTRICHT (NL) (34 km) concert Lutherse Kerk 
June12 HASSELT (BE) (31 km) Home concert
June13 LEUVEN (BE) (52 km)   FREE! 
June14 BRUSSELS (BE) (29 km)  concert Brass

We are delighted to reveal this first recorded collaboration between Carl (les hommes boites, Facteur cheval) and Manu