News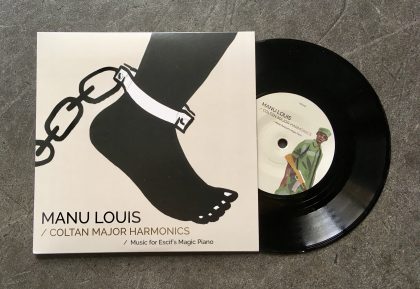 Coltan Major Harmonics is a two tracks 7'' based on the music I composed for an interactive installation by the great Spanish artist Escif : the Magic Piano (Exhibition Dream Box, Mima, Brussels 2019). More infos here (+)
This is a new collaboration with one of my favorutie belgian Band : les hommes boîtes. This song is part of a longer song by les hommes boites featuring many other guests.
Premiered by Belgian magazine FOCUS VIF (+)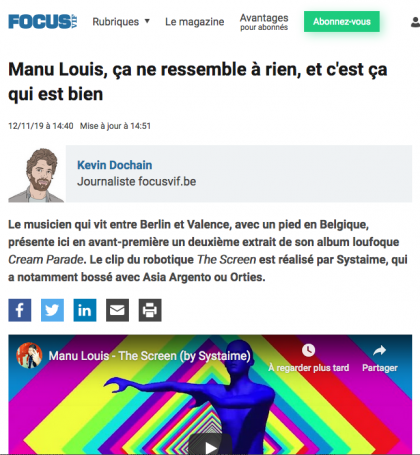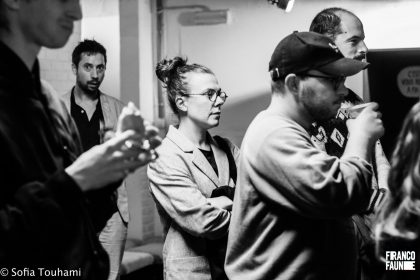 Nov06 | ROMA | Fanfulla
Nov07 | SIENA | Corte dei miracoli
Nov08 | GENOA | Giardini Luzzati
Nov09 | VERONA | Colorificio Kroen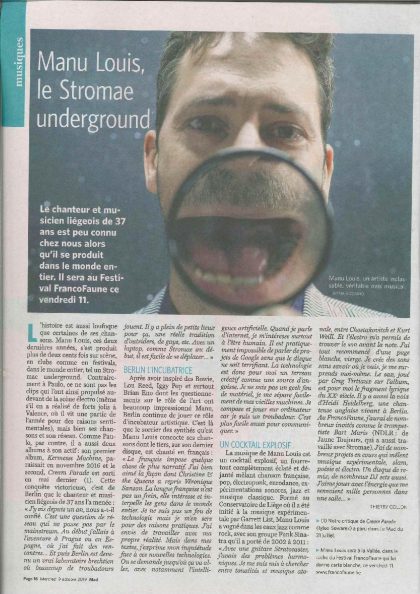 Le Soir, sept 9th

Big Day in BRUSSELS
This friday (the 11th of October), for my "carte blanche" during the Chanson Française festival FRANCOFAUNE, at La Vallée we have invited some of my favourite electronic music artist for an evening switching from Experimental Pop to Club music.
On that day, my performance will be split into two small sets with two of my favourite belgian musicians:
With Nutter Trumpeter BART MARIS, we will revisit my dryest songs.
With les hommes boîtes' singer CARL ROOSSENS we'll play the teenage nervous breakdown songs we've written the last month
More infos here