Cream Parade Remixes is out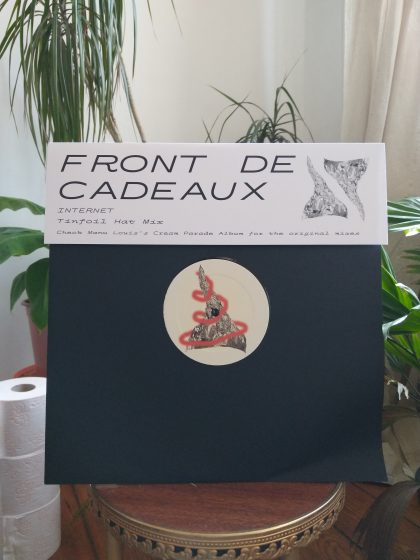 Worst moment ever to release a record = Cream Parade Remixes is out!
Internet and My wife is leaving me for the Prime Minister, two songs from my latest LP Cream Parade, have been remixed into dancefloor super hits by professional sexy Bpm duo FRONT DE CADEAUX and dubby romantic warrior TOO SMOOTH CHRIST.
Brussels labels Le Pacifique Records along with IGLOO Records just released a beautiful 12" with this music.
If you want this vinyl, you should be quick because it's apparently disappearing from the lockdown Record Shops faster than the concerts in my agenda.
🍎 You can order/Listen to it here
https://manulouis.bandcamp.com/album/cream-parade-remixes