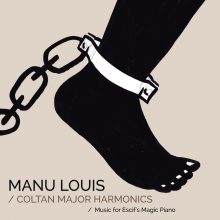 Music : Manu Louis
Artwork & Design: Escif
Guest vocalist: Heidi Heidelberg
Mix : Alex Davidson
Mastering & Vinyl Cut: Rashad Becker
Online app : Felix Artagaveytia
Coltan & Magic Piano 2019
Coltan Major Harmonics is a two tracks 7'' based on the music Manu Louis composed for an interactive installation by Spanish artist Escif : the Magic Piano (Exhibition Dream Box, Mima, Brussels 2019).
Inside, the 7'' also features a poster. Using your smartphone and an app (downloadable on Google Play/Apple App Store), you can transform the poster & your phone into a miniature of Mima's Magic Piano and play it yourself.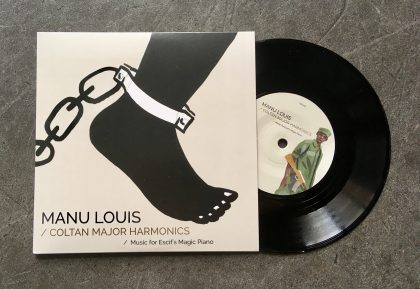 On track A, Coltan and his catchy bass line features a cocktail of London singer Heidi Heidelberg and Manu's voice in a groovy and outrageous song about the precious mineral. The B side, "Avec ta danse tue-moi" (Kill me with your dance) is another groovy track, an obscure answer to Side A and the installation. DJ Monte la voix (DJ turn up the voice) !
Limited edition signed by Escif here (+)

ESCIF'S MAGIC PIANO
Escif works on socio-economic subjects adapted to the context of the locus of his intervention. In this case, he focuses on the problems of Coltan, an ore extracted mainly from Belgian's former colony, the Congo. "Magic Piano" is an installation intended to switch from sadness to joy instantly. In front of a painted wall representing soldiers and miners, you are asked to hold a tablet in order to play music. Before you play, a text makes you aware of the human tragedy behind the manufacturing of our telephones and the tablet you are holding. The game begins. You create music by pointing the camera to the different characters painted on the wall that are associated with sounds that intermingle. Composed by Manu Louis, the rhythms blend harmoniously. The game is enthralling and your sadness makes room for the maestro who liesdormant in you as if by magic. The "Magic Piano" unveils the versatile nature of our emotions and in so doing confronts our empathy to others with our consumer behaviour. As Dutronc sings, "I think about it and forget!"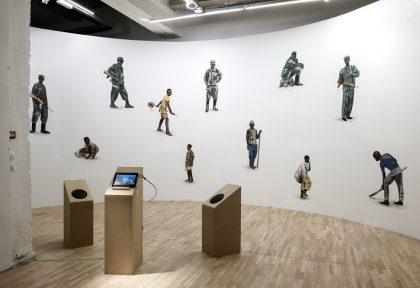 "Spanish Street Artist Escif creates a museum installation that uses irony, sarcasm, and deep truths that we're not always ready to see" Brooklyn Street Art"
The bankruptcy of reason is articulated most incisively by the Spanish graffiti artist Escif, whose musical incantations highlight the crushing responsibility of us all" Bruzz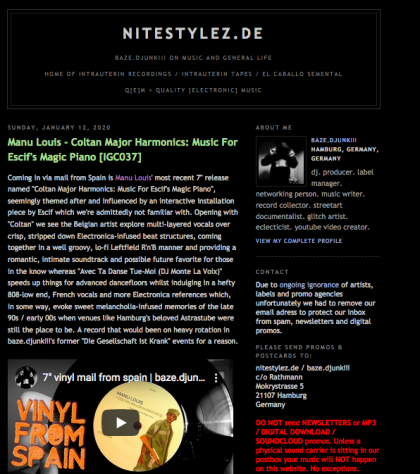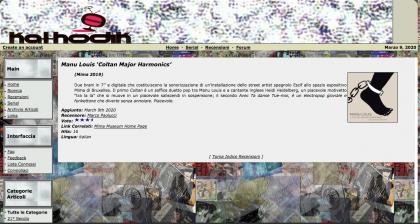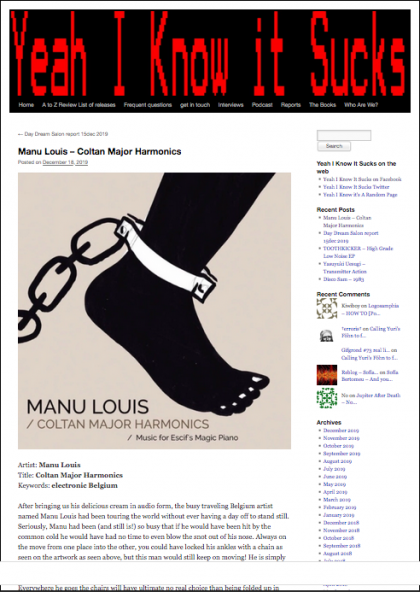 AVEC TA DANSE TUE-MOI

MAGIC PIANO